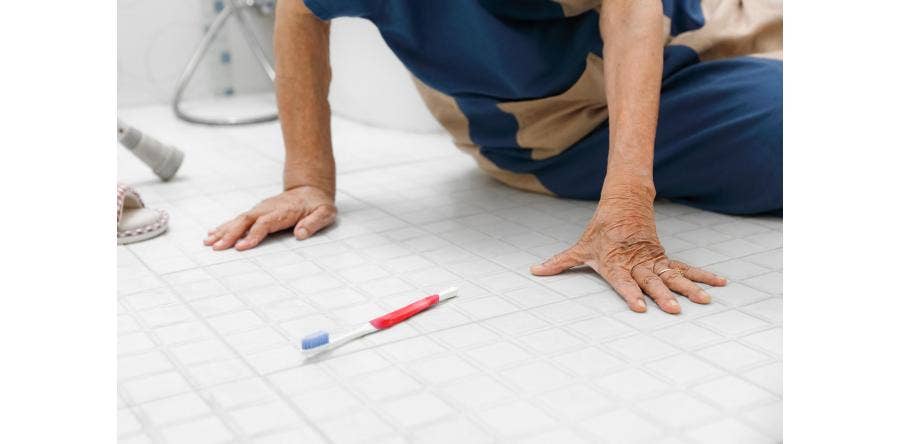 Senior Citizen Slip and Fall Prevention Tips
Did You Know?
1. Approximately 28-35% of people aged of 65 and over fall each year increasing to 32-42% for those over 70 years of age.
2. The frequency of falls increases with age and frailty level.
3. Approximately 30-50% of people living in long-term care institutions fall each year, and 40% of them experienced recurrent falls.
4 Steps to Prevent Falls
Preventing falls in the home can be simple and by making a few changes it will allow you to live independently as long as possible and improve quality of life throughout the aging process.
From brightly colored non slip tapes to more discrete clear anti slip tapes, there are a variety of options on the market. Non slip tapes can be applied both inside and outside, and even have a non slip stair tread option. These non slip tapes and treads are easy to install, maintain, and will give you a great peace of mind.
A simple solution to preventing falls is reorganizing rooms. Make sure all furniture is out of walkways and all cords or other decor is put aside to prevent trip and fall accidents.
Non slip bath mats are a great addition to any bathroom. They should be applied both in the shower or bathtub and right outside the tub. Providing that extra level of traction in the wet conditions is an excellent way to prevent bathroom falls.
Make sure to regularly check and replace light bulbs around the home. Pay special attention to areas you might frequent at night, like the bathroom or kitchen. Make sure you have a well lit pathway by using photoluminescent tapes or nightlights.
We are here for you.
We've been at this a long time. Contact Jessup Manufacturing for ideas on preventing falls and tips on how to audit your home to ensure it's safe for you now and as you age in place.
Statistics are taken from The World Health Organization (WHO) Global Report on Falls Prevention in Older Age