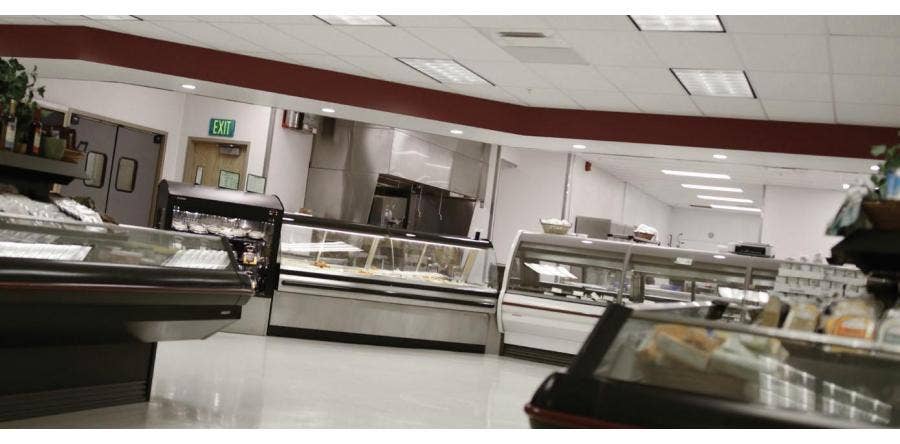 If you are a commercial building owner or manager, you know that the safety of those in the building is of the utmost importance. Unfortunately, accidents still happen inside them —including fires. Having proper emergency exit signs and egress throughout your building can help people exit quickly and potentially save lives.
Choosing what emergency signage is right for your building can seem overwhelming at first. There are hundreds of choices on the market today. From various technologies like LED or photoluminescent to different signage styles and colors. We are helping you understand the terminology and options on the market to help you pick the best emergency exit signs for your building.
What to Look for in an Emergency Exit Sign
First and foremost, before you start shopping for emergency exit signs make sure you understand the national and local requirements. Whatever products you choose need to meet these standards at a minimum. Other considerations to look at include:
Technology
There are a variety of technology options on the market that are approved for commercial buildings. Some of the most popular include LED, self-luminous, and wet location exit signs.
LED Exit Signs
LED exit signs can be a good choice if you are able to hook up electricity and don't mind running off of it. They are a much better option then the old compact fluorescent lighting (CFL) emergency exit signs many of us know. They provide much lower energy usage and a longer lifespan than CFL emergency exit signs
Self-Luminous Exit Signs
These signs are often called glow in dark exit signs, or photoluminescent emergency exit signs. They use photoluminescent technology to illuminate. Self-luminous exit signs mean absolutely no electricity is needed and provide an extended lifespan of 28+ years. With little maintenance, a low cost, and a long life span they make an excellent option if you are looking for updating your emergency exit signs.
Wet Location Exit Signs
These exit signs are specifically for locations that hit the water. You will want to consider these for pools, steam rooms, and certain outdoor locations. Wet location exit signs are constructed to be water and/or moisture resistant.
Style and Color
You will notice that not all exit signs are the same. Some come in neon red, while others in green. Some have the big word EXIT displayed, while others are using the running man exit sign with an arrow. It is important to check with your state and local fire marshal on this.
Around the world, exit signs follow the International Organization for Standardization. The running man exit sign is not objected to by the United States NFPA, they also don't require it. When it comes to color, that is also on a state or even a city basis. The majority give you the option, but some mandate red or green letters. Be sure to always check with your local jurisdiction.
Material
Besides technology, style, and color you will also want to consider the material. Emergency exit signs are made from a variety of materials and some work better in certain places than others.
Sign materials include plastic, glass, steel, aluminum, and cast aluminum. If you are choosing an LED sign, aluminum and cast aluminum are good choices to house the lights they use. Plastic and glass emergency signs are preferred in humid or moist environments where rust and corrosion can affect the lifespan of the sign. Plastic and aluminum signs are usually the most inexpensive.
Have More Emergency Exit Sign Questions?
We are here to help! With a wide variety of options on the market paired with regulations, it can be confusing. Contact our team of experts to help you navigate the best options for your building.