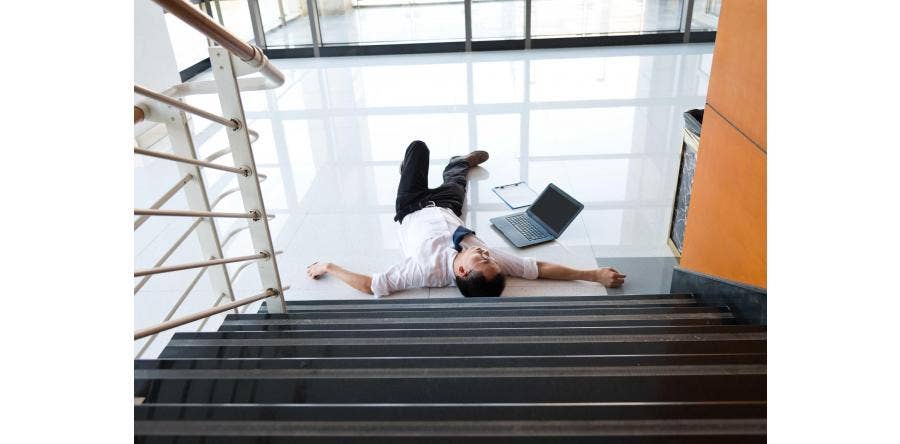 How to find the Best Non-slip Stair treads
Whether you are looking for stability or calling attention to steps, non slip stair treads are a great option. Providing an inexpensive way to create a safer home or business, non slip stair treads are versatile and easy to install.
With so many choices on the market it can be confusing finding the best option for your use. As a leader in anti-slip tapes and adhesives, Jessup Manufacturing is offering advice on what to look for and consider in order to find the best non-slip stair tread for you.
What Type of Grip Do you Need?
Not all non-slips are created equal when it comes to grip and it's not a bad thing.
In some cases, people are looking for comfort for their bare feet while still getting the grip they need, while in other scenarios military grade grip is required on the stairs of a naval ship or construction workzone. Depending what goes on where you are placing the non slip stair tread and what elements might be thrown into the mix will help you narrow down what type of grip you need.
3 Types of Non Slip Grip
Jessup Manufacturing broke down the types of non-slip stair treads into three categories. This makes it easier to find exactly the right type of product for your intended use.
High Grit
High grit is just what you'd think. This is a toughest, strongest grit option on the market. This isn't going to be what you find on the shower floors of fitness centers, but instead being used in military, heavy duty, or commercial settings.
Non slip grit tape is the highest slip resistance. Depending on what product version you go with, this can be used both indoors or outdoors- making it preferred on boats and around pools. This grit tape can also be purchased as photoluminescent, meaning it can glow in the dark in emergency situations and make seeing stairs even easier in the dark.
Common applications for high grit include high traffic and extreme elements. It is meant to keep dangerous spaces and is a favorite in mining, refining, agriculture, manufacturing, and construction industries.
Resilient Grit
This group is commonly known and seen. Rubberized, textured PVC tapes and treads that offer excellent grip and traction support in a variety of uses. Oftentimes this grit is touted as being strong enough for work shoes, but comfortable on bare feet.
Resilient non slip tapes are used both residential and commercially. It is a popular choice for social distance marking tape on floors because it is certified "High Traction" by the National Floor Safety Institute and is also mop-friendly for easy cleaning.
Retailers, fitness centers, and nursing homes are common application locations for resilient grit non slip stair treads.
Vinyl Grit
Vinyl non slips are the preferred choice when bare feet are walking on them. If you are concerned the traction might not be sufficient, the coarse grade vinyl is an excellent choice because it provides great grip and comfort.
Jessup's vinyl Flex Track® 4100 is continually a popular choice because it offers a strong grip and is long lasting. This product works great for hot tubs, showers, or steam rooms.